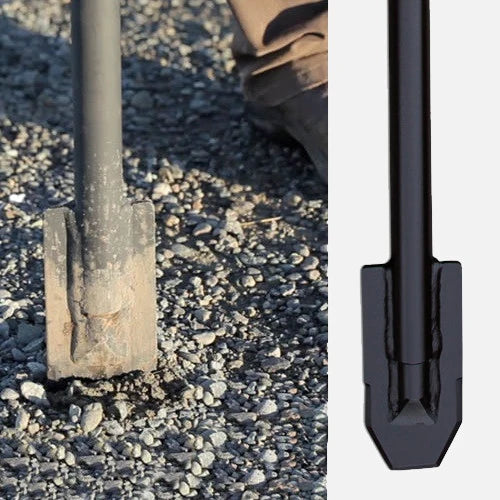 Chisel Point Slammer Attachment
Regular price $180.00 Sale
Chisel Point attachment for the 9kg Slammer Tool. A thinner, straight blade for making pilot holes, breaking concrete and splitting wood.
All 9kg Slammer Tools use the same inner bar.
Inclusive of shipping within New Zealand.
For international orders please either contact one of our suppliers or email us directly.